Marrakech Ksar Char Bagh wedding weekend
Ksar Char Bagh Wedding Videographer. This incredible 4-day affair included 3 locations and a range of events. Jessica is Australian, Darren is English, and they are based in Texas, and they really wanted their guests, who were travelling from all over the world, to experience as much Marrakech magic as possible.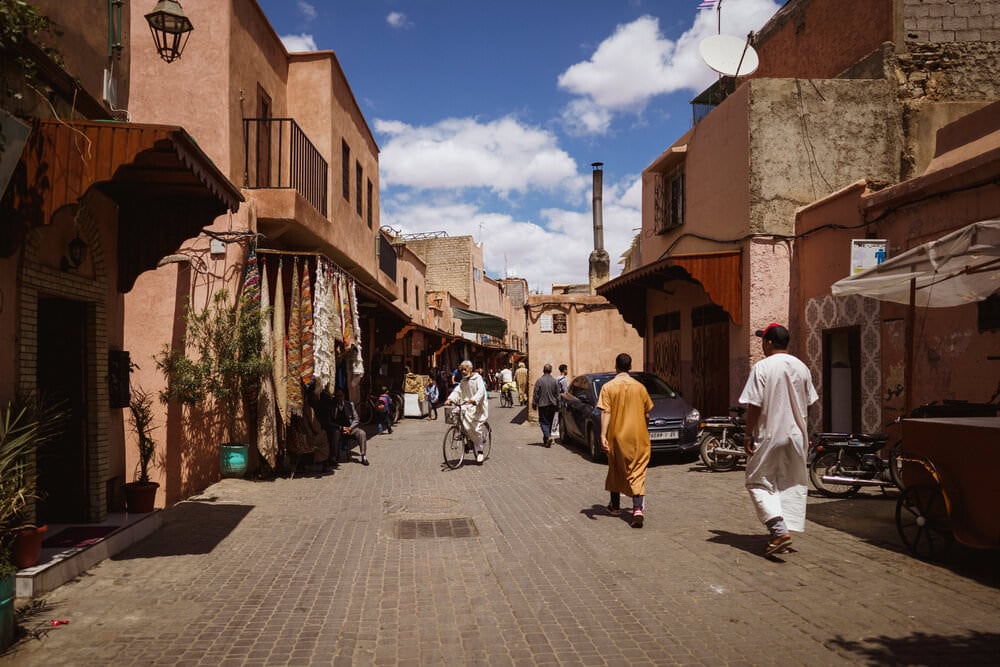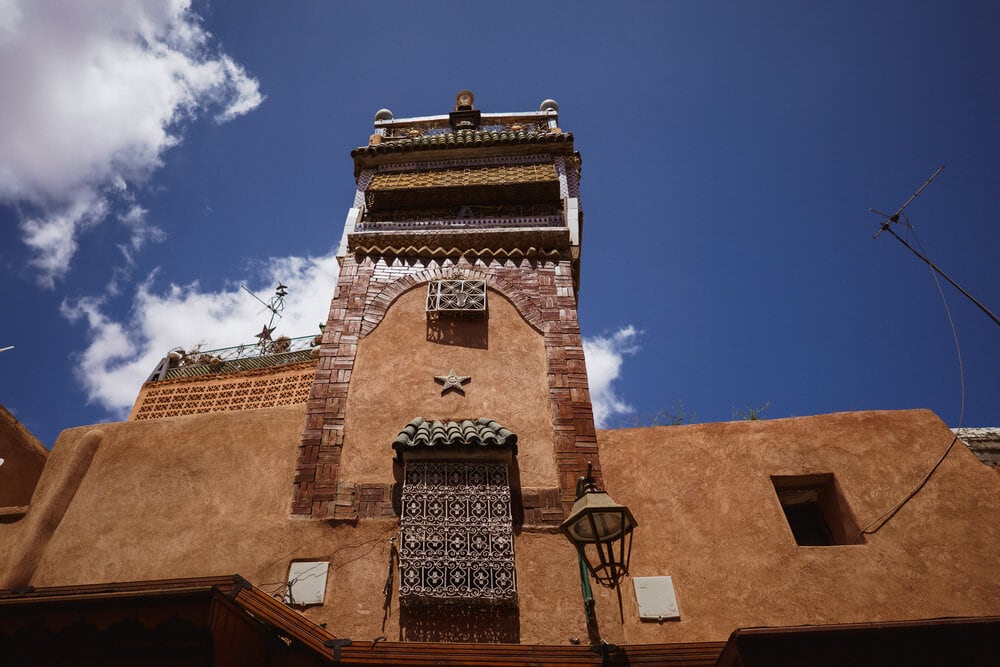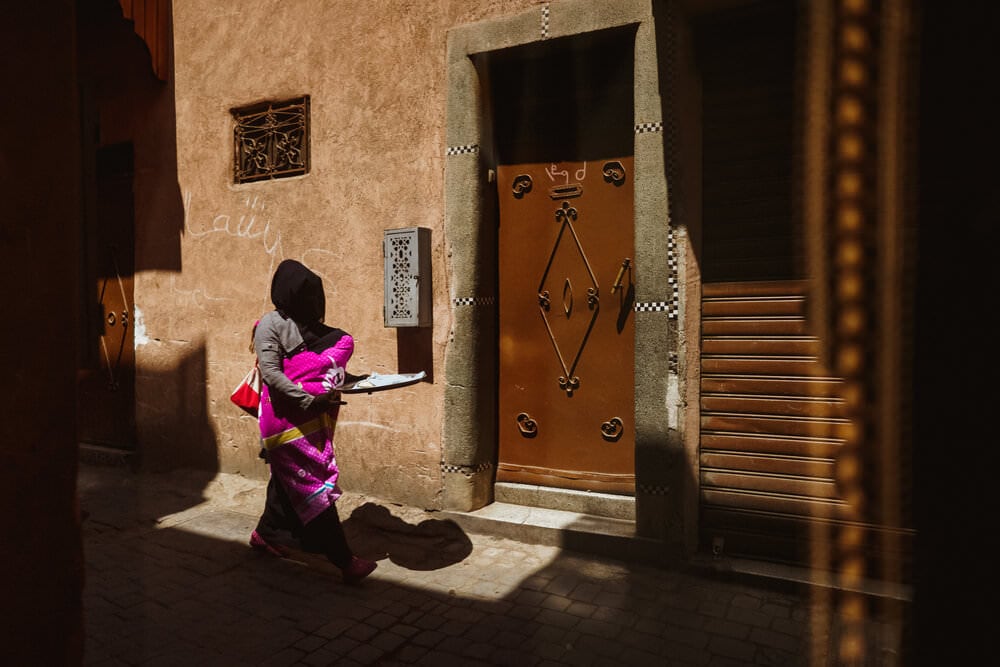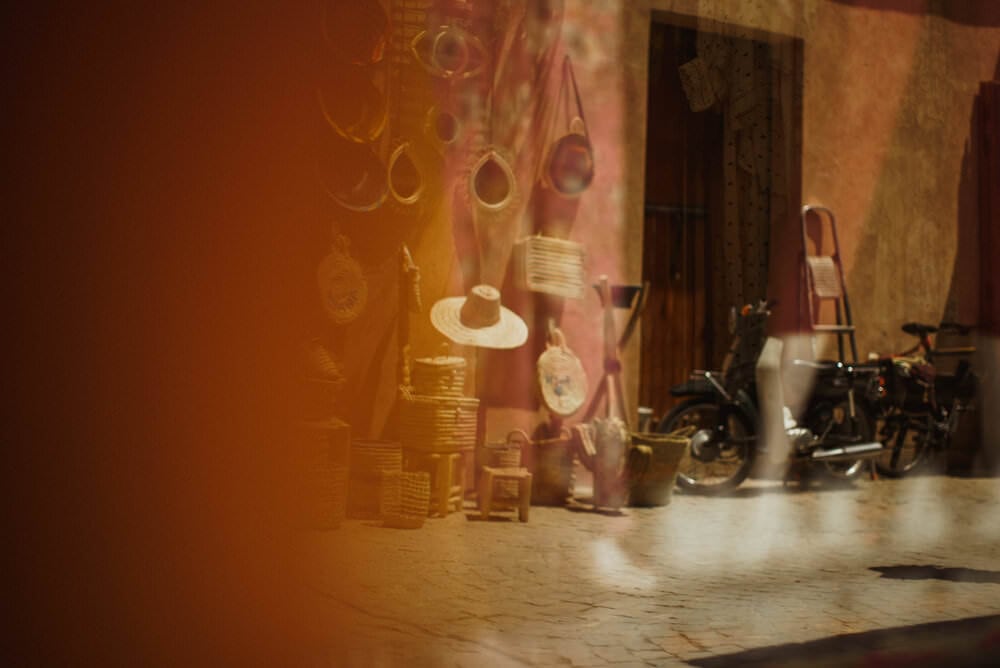 Check out the quick insta teaser…
Starting up in style
The weekend extravaganza began with a pre-wedding gathering at El Fenn, a luxury boutique hotel in the centre of the city owned by Richard Branson's family. Cocktails and canapés were served on a terrace overlooking the medina and guests greeted each other and began their partying to the sound of a live trio.
I am always in awe of the décor in Morocco and El Fenn truly is a real feast for the eye. The rich colour palette of red, yellow, blue and orange, Moorish patterns, lanterns, plants, carved archways and water features, together create a theatrical and mysterious atmosphere. In other words, this place feels like an adventure in itself.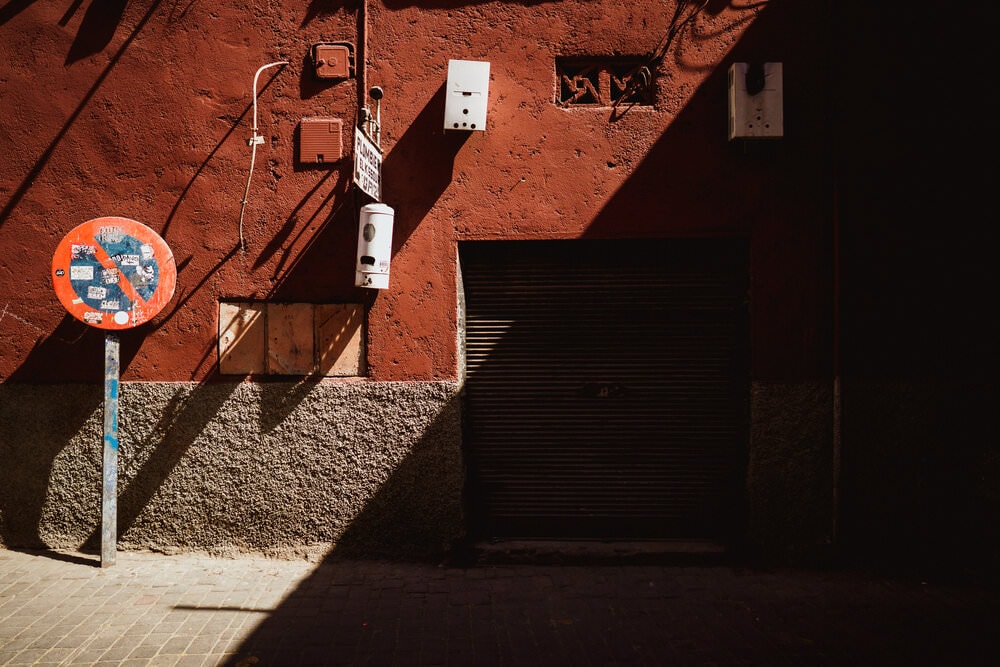 The desert trip – A Berber experience
The guests were given traditional vivid blue Berber scarfs and treated to a surprise camel ride in the desert, arriving at La Pause camp in the Agafay hills for an atmospheric candle-lit outdoor dinner, under tents. They were greeted by traditional dancers and later entertained by fire-eaters and belly dancers. Meanwhile, in the evening guests climbed a peak for a stunning view and danced to DJ Imad to end the night.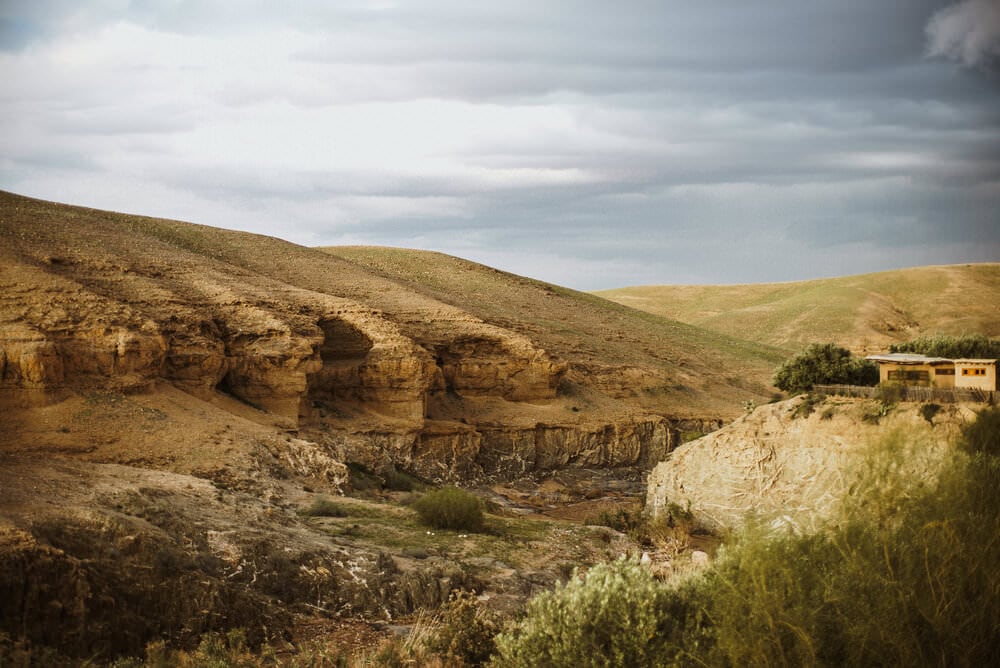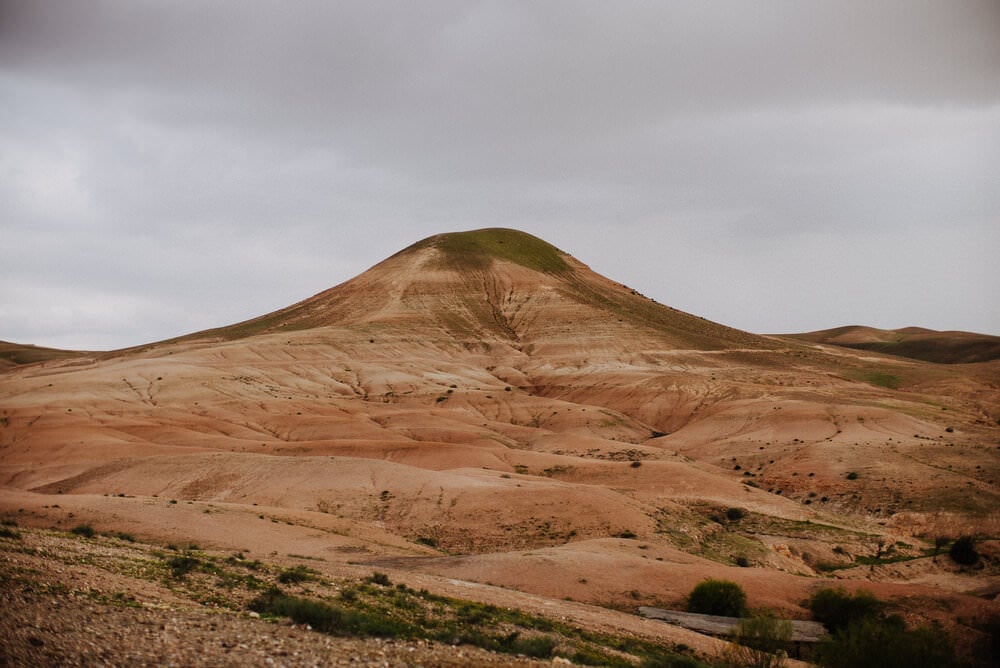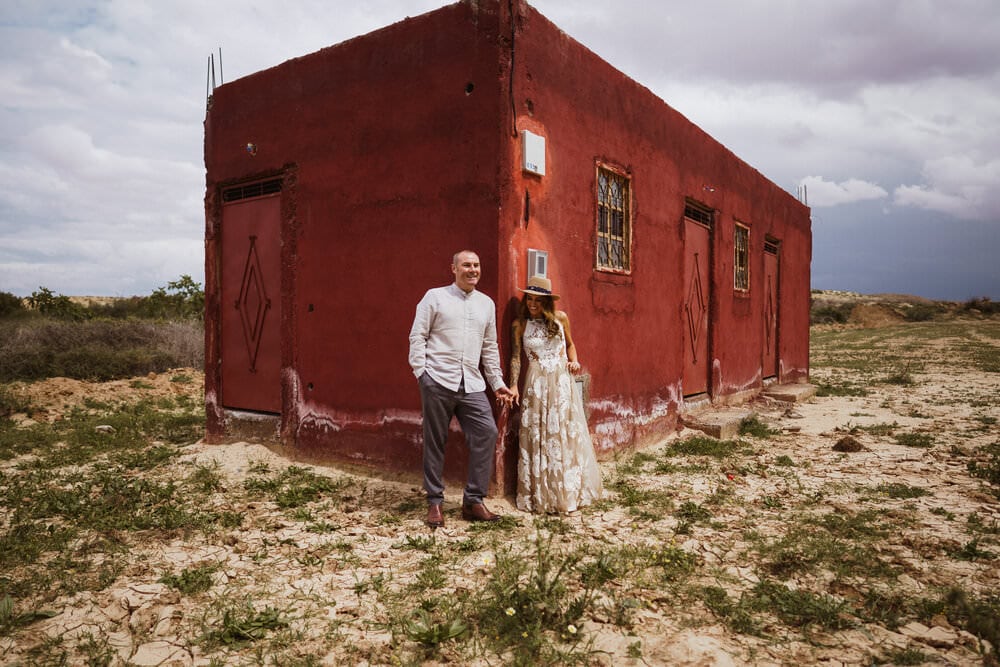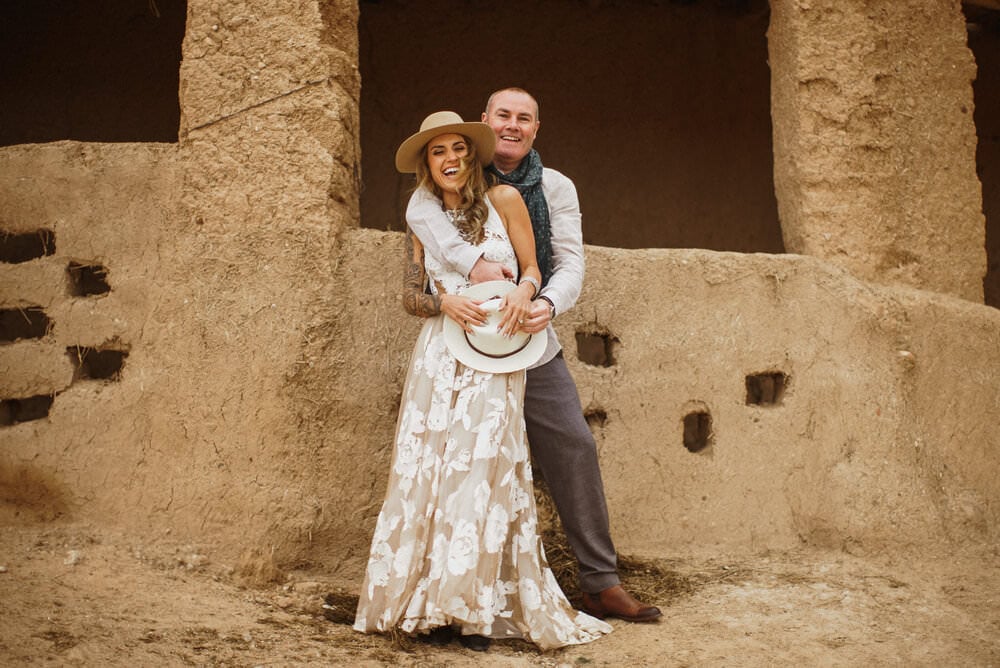 The main day…
The ceremony day took place at Ksar Char Bagh Palace, and was as impressively beautiful as it was intimate and emotional. Guests were seated diagonally facing the centre-point as Jessica walked down the aisle along a path across the water, and the couple said their personal vows under a gorgeous arch of flowers.
Ksar Char Bagh is grand and spacious, its design and décor sleek, modern and minimalist, but also apparently seamlessly filled with traditional Moroccan features. Given its elegance and grandeur, it was no surprise to find out that this was where Idriss Elba chose to get married the following week, .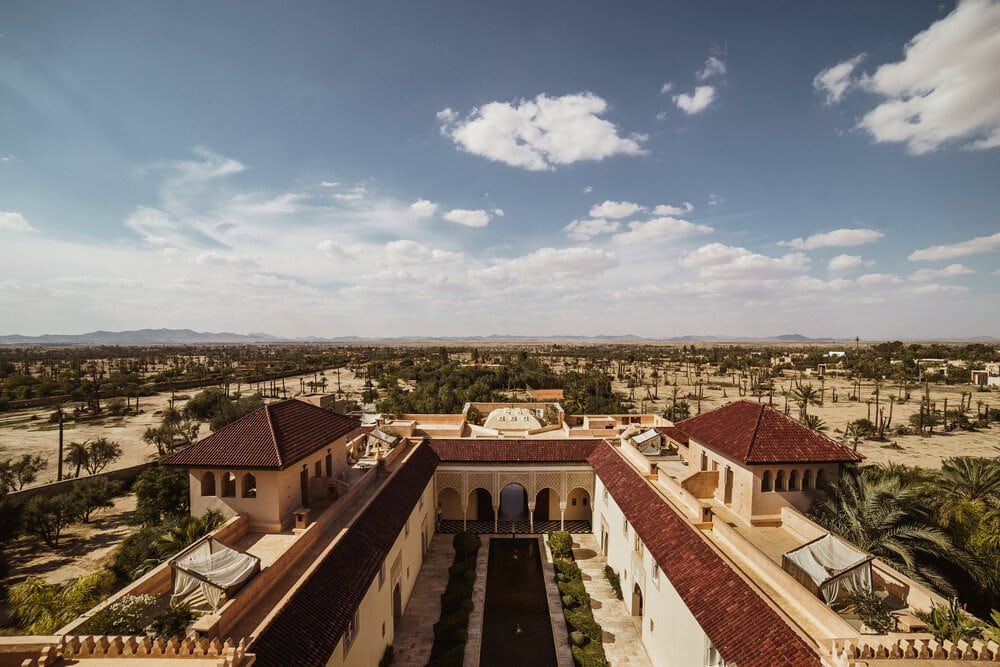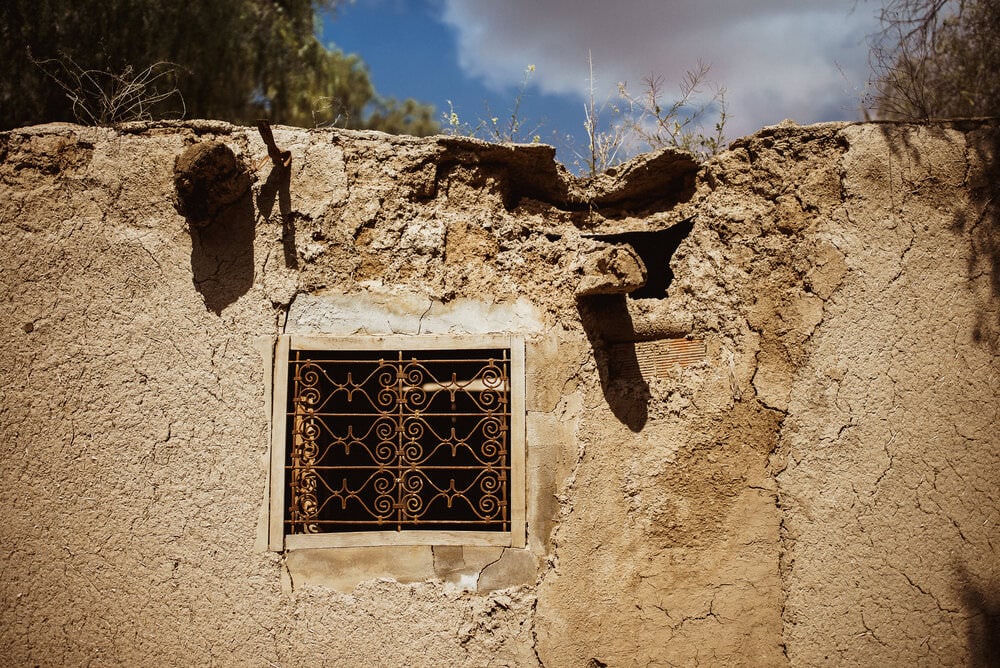 Cocktails were served in the garden by the pool, with oysters and champagne served to the Latin sounds of a Cuban band. And then a breath-taking display awaited the guests in the orangery for dinner. Flowers in abundance lavishly decorated the room, hanging from the ceiling and glowing amongst the lights on the tables. A large black curtain was later pulled open to reveal the Ibiza Orchestra band and the party ensued….
Final day – egg hunt
The weekend ended with a relaxed pool party, with fun egg hunt, outdoor table set up, a boutique coffee truck. The perfect way to wind down and enjoy more time together at the end of this incredible weekend! It was an honour being their Ksar Char Bagh wedding videographer.
The affair was produced to the ever high standards, stunning set ups and seamless running of events by Boutique Souk. Check out the full highlights below…
Wedding Décor and Production: Boutique Souk
Venues: Ksar Char Bagh, El Fenn, La Pause Marrakech
Bride's Dress: Berta
Bride's Shoes: Gianvito Rossi
Bridesmaid's Dress: Rue de Seine
Groom's suit: Ermenegildo Zelda
Design and Paper Goods: Cutture
Floral Design: Maybe May Flower Studio
Photography: Igor Demba and Marcos Sanchez
Cake: Royal Mansour
Stationary: Rosie Harbottle
Barista Truck: Bloom Coffee