Chateau de la Napoule Wedding Videographer. This Chicagoan pair chose the Chateau de la Napoule on the French Riviera as their wedding venue because they knew they wanted to be on the water. They loved the organic colours, moody tones and Game of Thrones vibes! The loved its imperfections and its character, and thought that walking through the grounds felt like an adventure where you are never sure what will be around the corner, be it a beautiful garden or piece of art! And when they learnt of the romantic tale between Henry and Marie Clews (an American couple who moved to France, looking for more artistic freedom, and rebuilt the castle) they just knew this was the one!
A bit about our heroes
Carla and Walker have their own similar love story as they are also Americans with a passion for travel just like Henry and Marie! They first met at their first week at the University of Wisconsin-Madison (although Walker pursued Carla for quite a few years before she agreed to date him!). A friend of Carla's introduced them, and told Walker that he would fall in love with her, and he was right! In fact, these two are a very unique couple.
Walker and Carla spend as much of their time together as possible, so much so that other people sometimes find it strange! They love exploring and experiencing as much of the world as possible together. I think they truly have an extraordinary kind of love where they are exceptionally close to each other. It is a wonderful thing to witness and they were a pleasure to film! We loved making their wedding video.
Wedding style
The style of the wedding was glamorous yet organic. Planning and design geniuses, Lisa and Frank of @wanderlustwedding helped them craft their magical wedding. They made use of the greenery and earth toned spaces and gardens at the chateau, to which they added sparkly chandeliers, geometric gold arches and elevated clouds of baby's breath for florals. Their colours were white, gold and black. The octagon was a recurring element in the wedding (the wedding backdrop/arch, invitation and menu) as it represents totality and infinity, and their wedding date was the 8th!
I will let you read their words about each other…
Carla: With Walker, it's not just one thing that makes him unique; it's the fact that he has so many different, surprising qualities that mesh so well together that makes him unique. He's an industrial engineer with a passion for film photography who also whittles wooden spoons from trees in his backyard, can knit four scarves in one night, always ensures your drink is full at the party and is the best, and I mean THE BEST shoulder to cry on. Words do not do him justice.
Walker: Carla is an enigma in the truest sense of the world. She's mysterious and intimidating when you first meet her, but intriguing beyond compare. That's what makes her different than anyone else I've ever met; even after years of knowing her, I still want to know more, and there is always more to learn. I feel I know Carla better than anyone else, yet she still surprises me in the best way possible. I feel I am truly alive when we're together, truly myself. My world becomes larger and more vibrant, but also smaller, because she is my entire world.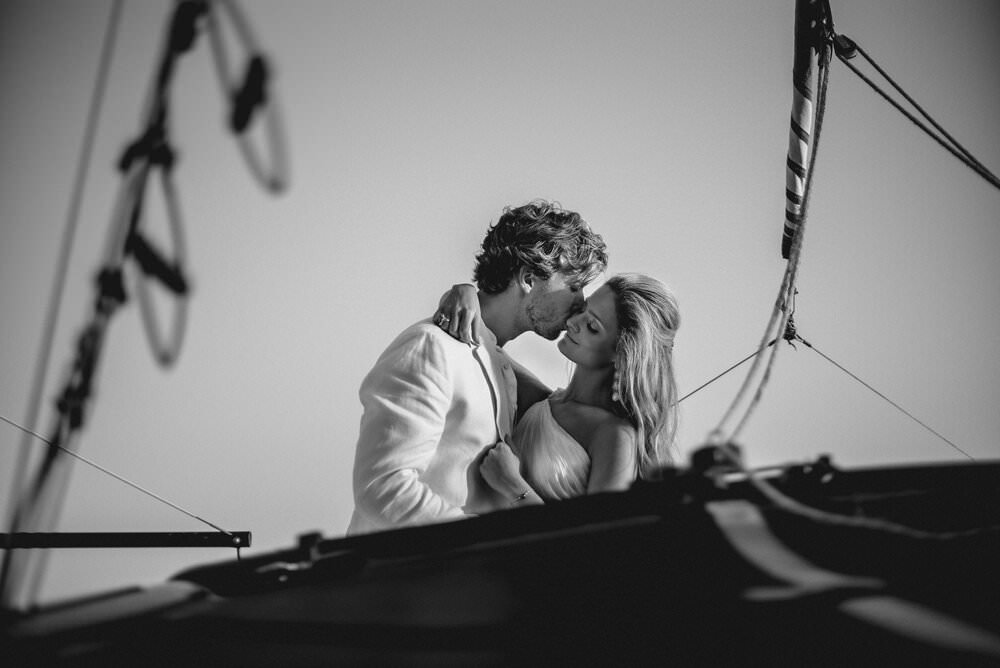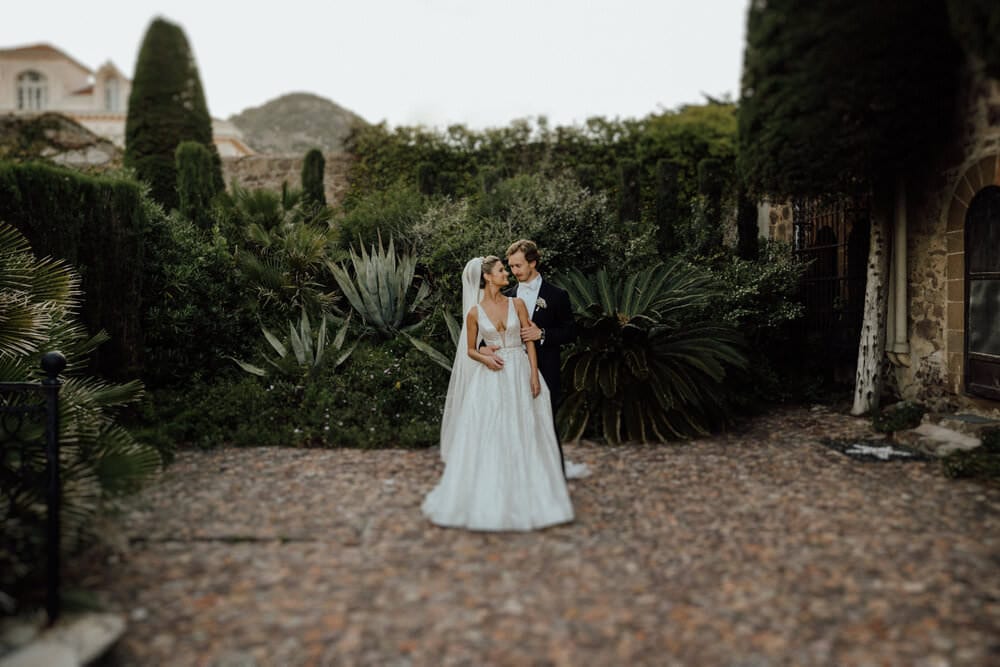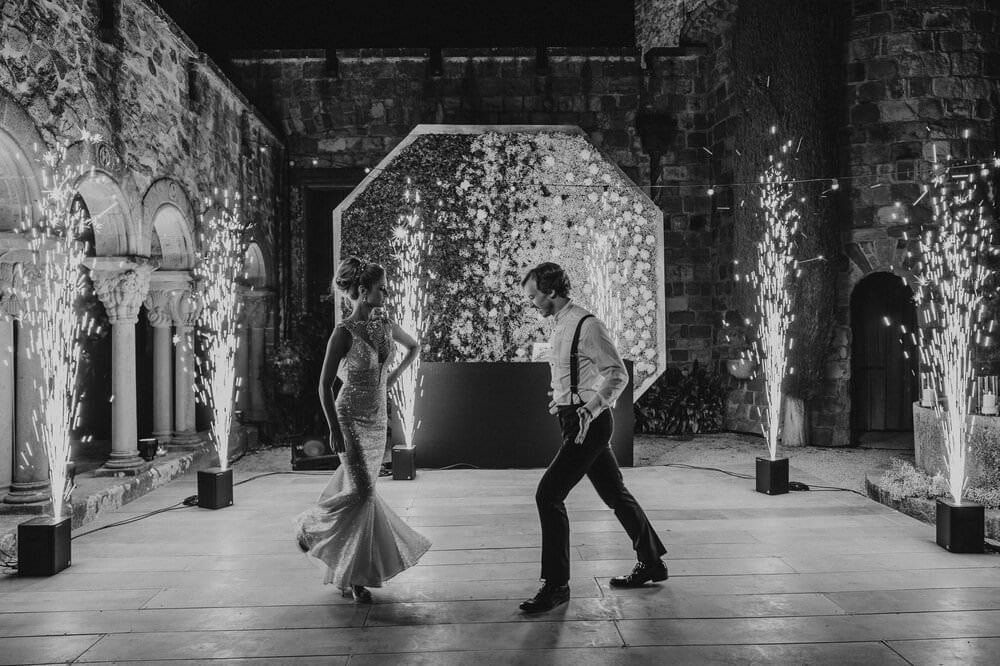 This wedding had everything: Love, passion, beauty, fun… a really incredible weekend we had the honour to be their Chateau de la Napoule wedding videographer. It was great to meet their lively crowd as they enjoyed the experience of the French Riviera. Check out their film and enjoy a bit of their beautiful story!
Finally, a big shout out to Wanderlust Wedding who are amazing and always a blast to work with!
Other wonderful suppliers who helped create the magic were:
Digital photographer @ingridlepan
Film photographer @jeremferrero
Venue @chateau.la.napoule.officiel
Florals @sbfloraldesign_ & @mademoisellejules_
Makeup @sophiekilian
Hair @kevinjamespierce
Bridesmaids Hair @jenhillyard
Dress @pninatornai
Stationery @cremedepapier
Cake @madeincake
Tablecloths @nuagedesignsinc
Production @dx_events
Catering @pavillontraiteur
Rentals @maison_options
Guest favors @unepinceedeprovence